Operation Hydrant: The Staggering Scale Of Child Sexual Abuse In Elite UK Circles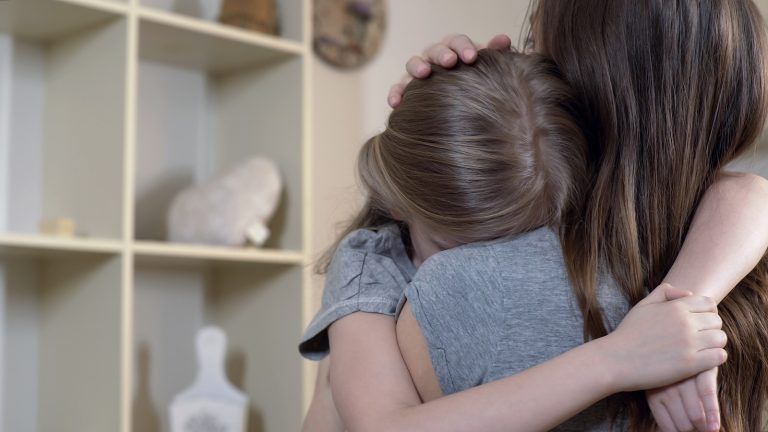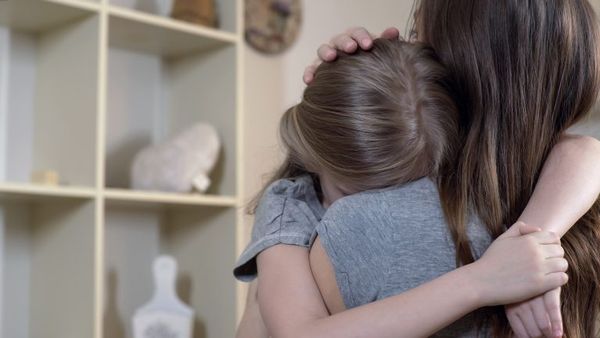 You probably haven't heard of Operation Hydrant. Why? It's an honest and interesting question you need to ask. It's the official police investigation into people of "public prominence" accused of serious sexual crimes, set up in 2014. What you definitely don't know is the numbers. Take a deep breath. You're going to need it. It's now-retired chief said:
"We are now having to come to terms, as a society, and we are going to have to recognise and accept, that during the 1970s and 1980s in particular, there was widespread sexual abuse of children taking place."
250 public figures in UK life are the subject of serious criminal sexual allegations. Over 5000 institutions are in question. The perpetrators and victim are both  overwhelmingly male, and the abuse is homosexual in nature.
The truly shocking part of all of this is: can you imagine a more lackluster response to such a serious problem?
What is the Hydrant Programme?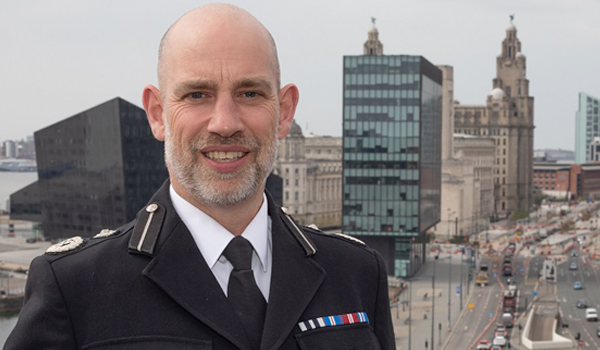 It's a "coordination hub" headed up by Norfolk's Chief Constable, Simon Bailey. The idea is to "deconflict" (i.e. de-dupe or remove duplicates) allegations across police forces.
Hydrant was started in 2014 after the flood of accusations against Jimmy Savile from the public. Ex-chief Bailey warned, twice:
"There was an epidemic of it in the 1970s and 1980s. We do not understand the true scale of it. There is a lot to come out. There are a lot more victims who are yet to come forward."
It's cost £9 million.
Start here: https://www.npcc.police.uk/NPCCBusinessAreas/OtherWorkAreas/OpHydrant/About.aspx
Operation Hydrant is a coordination hub established in June 2014 to deliver the national policing response, oversight, and coordination of non-recent child sexual abuse investigations concerning persons of public prominence, or in relation to those offences which took place within institutional settings.

Operation Hydrant was set up when it became apparent that forces around the country were investigating a significant number of non-recent allegations of child sexual abuse involving persons of public prominence or within institutions. There was a risk that investigators were looking at the same individuals and institutions and it was also clear that officers dealing with these complex cases required support and guidance.

Hydrant is the interface between the Independent Inquiry into Child Sexual Abuse (IICSA) and all police forces in the UK. The Inquiry will publish its final report later this year. The Hydrant Programme will coordinate the policing response to any recommendations made.
It's a welcome development. But it's also been going on for nearly a decade and nobody seems to want to even talk about it.
Example press coverage across the political aisle:
Savile Investigator: More Offenders Are Being Protected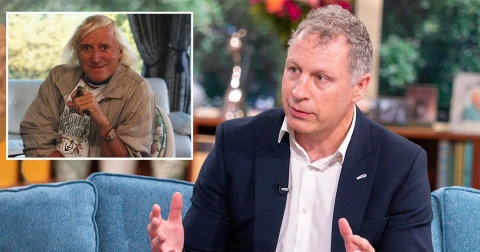 A decade later in 2022, the man who did the most to expose Savile, Mark Williams-Thomas, is warning prosecutions of other "untouchable" figures are being blocked, Why? It might have something to do with cowardice.
Backing the Savile film was a huge risk for ITV, he acknowledged. The BBC's Newsnight had spiked an investigation – which Williams-Thomas also worked on – that would have aired claims that Savile abused girls at a children's home, at a time when the broadcaster was preparing Savile tribute programmes following its star's death.

"The ITV lawyers lost their nerve in the last days before transmission. You could see the temperature reaching boiling point," Williams-Thomas said. "This was a guy who had huge power during his TV reign and even after his death people were scared of taking him on."

"Jimmy Savile investigator Mark Williams-Thomas says more 'untouchable' child sex abusers are out there"
https://inews.co.uk/news/jimmy-savile-investigator-mark-williams-thomas-says-more-untouchable-child-sex-abusers-are-out-there-1884135
One of those was politician Cyril Smith.
"We know that he was investigated in the 1950s, when police were monitoring boys going into the back of his newsagent, and he was still being investigated in 1999 under Operation Cleopatra, which looked into the abuse of boys at Knowl View school where Cyril was a governor," Baker said.

"How he managed to escape justice and continue to abuse boys when he was investigated for over 40 years is astonishing."
The sheer number of serious prosecutions to date in the UK is breathtaking:
Jimmy Savile
Gary Glitter
Jonathan King
Max Clifford
Ray Teret
Stuart Hall
Rolf Harris
Dave Lee Travis
Chris Denning
Paul Gambaccin
Freddie Starr
Fred Talbot
Ian Watkins
Chris Langham
Tony and Julie Wadsworth
Former UK PM Boris Johnson said it was "spaffing money up the wall",
12,701 Victims, 5,751 Institutions, 9,367 Suspects, 5,961 Convictions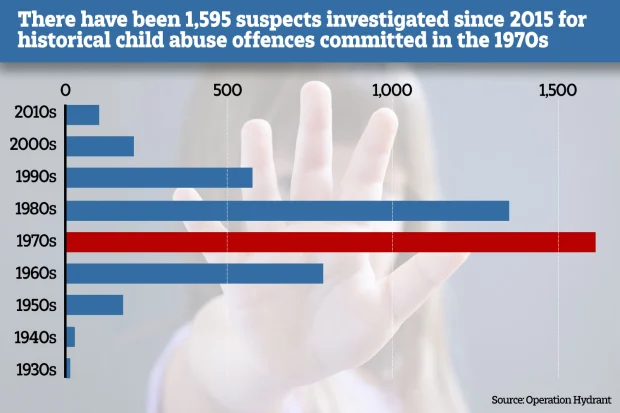 You read that correctly.
Nearly 10,000 suspects across just under 6,000 institutions.
A regular breakdown is given at periods during the year, and according to the latest (up to and including 30 June 2022).
Perpetrators
Male: 8,576
Female: 639
Unknown: 152
Dead: 1,675
Being investigated: 956
Closed: 8,411
246 (3%)  suspects are classified as Persons of Public Prominence (PPPs):
56 from TV, film, or radio
39 are from the world of sport
37 are listed as politicians (including both national and local)
29 are from the music industry
Perpetrators are overwhelmingly male and the nature of them is homosexual. 250 of them are public figures.
Victims
Male: 8,403
Female: 4,296
Unknown: 2
18,349 allegations have been made, of which 9,295 (51%) weren't taken any further.
The duplication rate was 20%.
Victims are overwhelmingly male.
Where
2,445 Educational institutions
810 Children's homes
660 Religious institutions
562 Children and young people's associations and clubs
505 Sport
Offenses are overwhelmingly committed in schools.
So Far: 33% conviction rate
Allegations dealt with: 17,681
No further action: 9,295 (30% deceased, 22% victim won't cooperate, 21% unidentified, 9% insufficient evidence)
Convictions: 5,961 (or is it 6,221?)
Read it yourself, if your stomach still has its contents intact: https://www.npcc.police.uk/NPCCBusinessAreas/OtherWorkAreas/OpHydrant/Statistics.aspx
April - June Stats Powerpoint: https://www.npcc.police.uk/Hydrant/Hydrant 2022/OFFICIAL Op Hydrant Quarterly Stats Slides Apr Jun.pdf