If Shakespeare's plays were Netflix loglines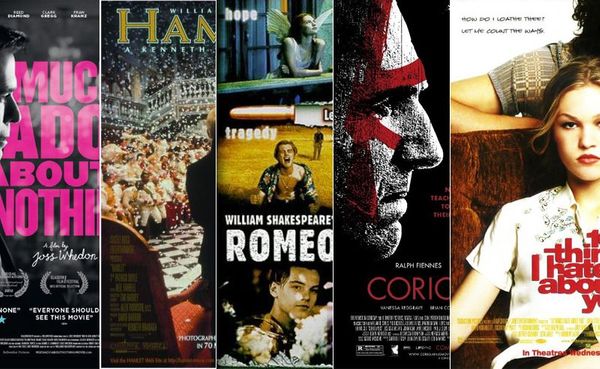 Comedies
All's Well That Ends Well
A lovesick, unwanted wife fakes her own death and manipulates events to re-gain her wayward husband.
As You Like It
A niece is banished from her uncle's court and sets out on a journey with friends to a forest, where they all eventually marry and settle down.
The Comedy of Errors
Chaos ensues after identical twins seek out the other identical twins they were separated from at birth.
Love's Labour's Lost
As a king and his friends decide to give up women for 3 years, their future wives turn up.
Measure for Measure
During a crackdown on immoral behaviour, a woman conspires with a disguised absent ruler to save her sister's husband from being executed by the lustful ruler.
Merchant of Venice
A young noble and his love interest scheme to get his financial guarantor out of an impossible debt to a villainous moneylender.
Merry Wives of Windsor
Two wives who have been approached by the same con-man decide to teach him, and their doubtful husbands, a lesson.
A Midsummer Night's Dream
Two lovesick couples elope to the forest, only to get caught in a mischievous war between fairies who are intent on switching who is love with whom.
Much Ado about Nothing
A couple trick their warring friends into falling in love with each other.
Taming of the Shrew
An unwilling wife who despises her charming rogue eventually comes to adore him.
The Tempest
An exiled leader conjures a storm to lure the king to his desert island so his daughter can marry back into the aristocracy.
Twelfth Night
Twins that have been separated are reunited in the middle of an aristocratic love triangle.
The Two Gentlemen of Verona
A man's friend follows him to a new city and sabotages his relationship after falling in love with the same girl, just as the lover he left arrives in disguise.
The Winter's Tale
Conspirators chase eloping lovers, one of whom turns out to be the long-lost daughter of the jealous king who had them banished 20 years before.
Historical Dramas
Henry IV, Part I
Whilst dealing with 2 simultaneous rebellions, a king struggles to reign in his wayward son from bad company.
Henry IV, Part II
A son finally pushes away dubious friends as his dying father king tries to settle peace with conspiring rebels.
Henry V
An immature, reckless king with a sordid past leads an army to an incredible victory, becoming a great man.
Henry VI, Part I
As he loses part of his kingdom, a young ruler is beset with conspirators and politicians wanting to take his throne.
Henry VI, Part II
An aristocracy tears itself apart with war as rivals feud, compete, and conspire to exploit the weakness of a new young king and his new wife.
Henry VI, Part III
A queen fights rebels who have taken over the monarchy, as the aristocracy is destroyed by a struggle to assume power.
Henry VIII
A king recruits his most sinister advisor to engineer the end of his marriage.
King John
A ruler struggles to retain control of his kingdom as his rivals attack, whilst he is accused of murdering the nephew who betrayed him.
Pericles
A ruler who has returned to a kingdom he fled is eventually reunited with the wife and daughter he found and lost during his exile.
Richard II
A weak and foolish ruler who leaves his kingdom unguarded is overthrown and murdered by the successor who's inheritance he has stolen.
Richard III
A tyrannical and ruthless noblemen brutally murders his way to being King, to ruthlessly consolidate his power — but is finally overwhelmed in battle.
Tragedies
Antony and Cleopatra
A ruler returns to defend his former kingdom, and marries another woman to keep the peace — only bring war after he returns to his jealous love.
Coriolanus
A heroic general is exiled by manipulative politicians and returns to re-take the city.
Cymbeline
Suitors battle over a king's daughter, who has already pledged her love to a poor man.
Hamlet
A son struggles with avenging his father's murder.
Julius Caesar
The greatest leader in the world is betrayed and murdered by his closest friends.
King Lear
Two sisters manipulate their father king to steal their inheritance and exile their faithful sister.
Macbeth
A couple murder a king to take the throne, and go mad in the process.
Othello
A "friend" convinces a jealous king to kill his wife.
Romeo and Juliet
Two lovers are separated by their warring families, and kill themselves because they can't be together.
Timon of Athens
A nobleman returns to conquer a city from shame after re-gaining the wealth he lost.
Titus Andronicus
The family of a glorified general are trapped in a endless cycle of revenge.
Troilus and Cressida
A prince's love is taken away from him, as two military forces stage a battle between their greatest warriors.