Desensitization, Jamming, Conversion: The 1989 Gay Propaganda Bible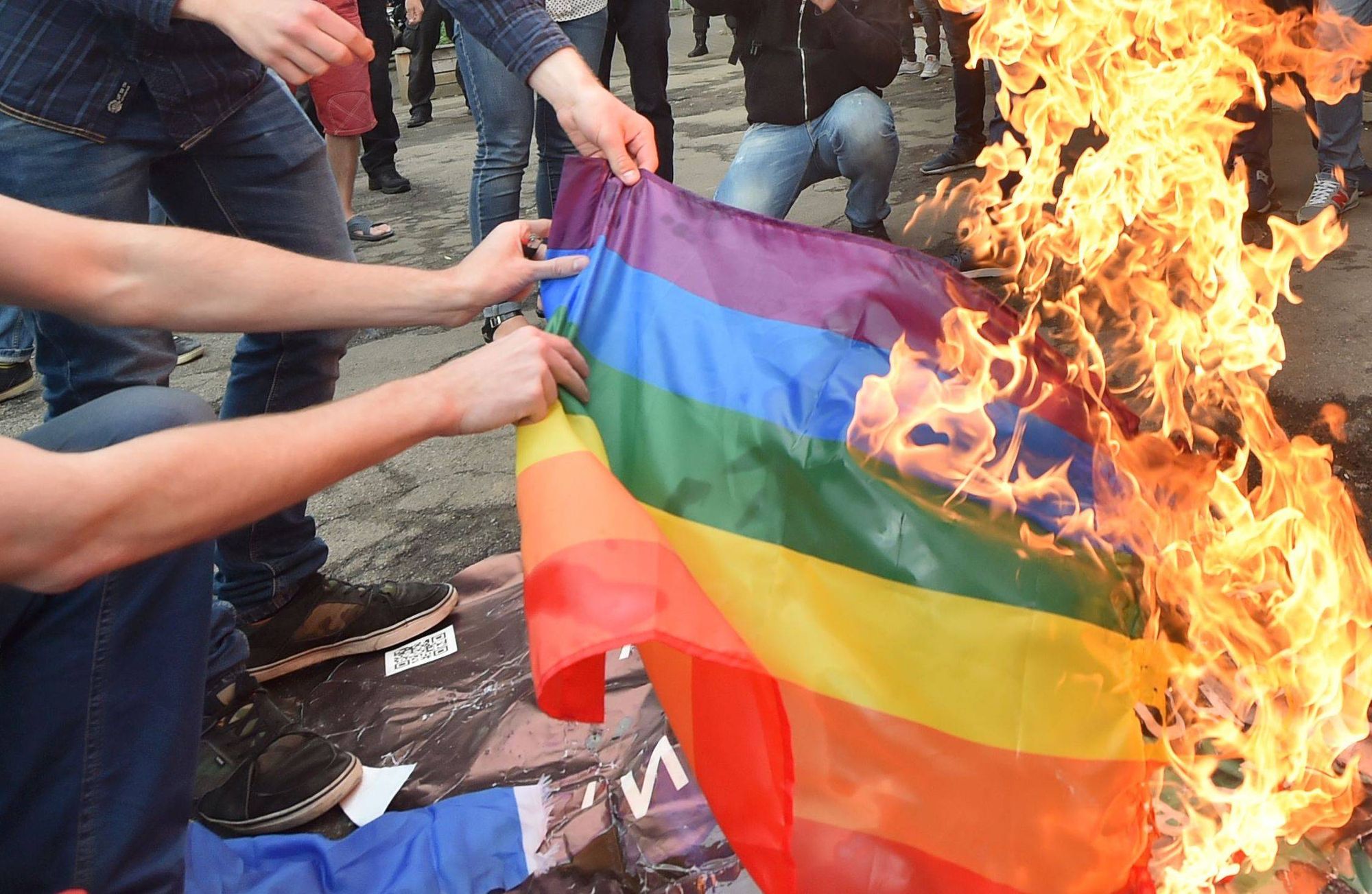 How do you take behaviours which provoke disgust in most people and re-brand them, - as not only as acceptable - but celebrated? After they have caused the worst and most lethal disease outbreak in history?
A little-known, out-of-print book provides an alarming answer. "After The Ball How America Will Conquer Its Fear & Hatred Of Gays In The 90s", a book by two social science Harvard graduates, was originally printed in 1989 and details the operating methodology of how public opinion was manipulated via the media to reverse public revulsion towards sodomy and tribadism into the holy saints of Pride we have today. It's genius. In the Blofelt or Vader sense.
Advertising Theory, Not An Agenda Blueprint
Conservatives are fond of claiming "After The Ball" is a Rules-for-Radicals-style activist manual for deviously spreading the "gay agenda". It's easy to understand why. However, it's slightly more complex.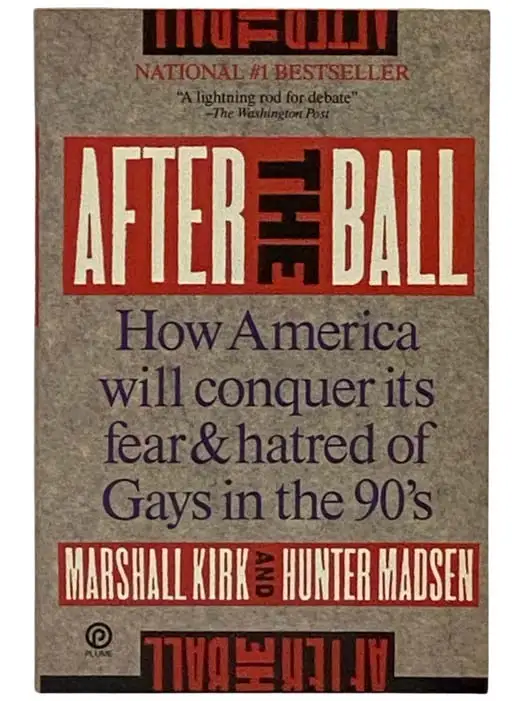 A full scanned online version of the "After The Ball How America Will Conquer Its Fear & Hatred Of Gays In The 90s" can be read in your web browser or downloaded as PDF/ePub here: https://archive.org/details/AfterTheBallHowAmericaWillConquerItsFearHatredOfGaysInThe90s/page/n13/mode/2up?ref=ol
Their "acknowledgements" section is extremely interesting:
For their contributions to this book; many deserve our thanks. Marshall DeBruhl, our initial editor was the one who first sought us out to
write a 'gay manifesto for the 1990s"; and Mr. DeBruhl steered us through the project's early stages. Casey Fuetsch, our subsequent editor, gamely picked matters up from there and, with enthusiasm and patience, saw us through to the finish. We also received valued editorial advice from Robert Weil, and even filched the book title from a friend of his, Larry Schneer.

Numerous advertising, public relations, and fundraising professionals
made suggestions helpful to our analysis: we especially thank Howard Buford, Susan MacMurchy, Rosemary Kuropat, and Alan Dee. Urvashi Vaid of the National Gay and Lesbian Task Force, Sherrie Cohen of the Fund for Human Dignity, Craig Davidson of the Gay and Lesbian Alliance Against Defamation, Katy Taylor of the New York City Commission on Human Rights, and the Waging Peace Committee led by Connie and Corrie in Columbus, Ohio, all took time to share with us some of their thinking on the subject. So did many members of the Positive Images Campaign, which was created by the Fund and GLAAD, and which is spearheading our community's first efforts at national gay advertising.
This is first and foremost a book not merely about the "gay agenda" or "brainwashing" or any sinister plan - per se. This book is about how to do include gays in advertising, and how to apply the principles of advertising to gay acceptance politics. If homosexuality were a product, how it would be sold in the advertising industry.
It is highly manipulative. It's a manual of how to manipulate public opinion. And it was wildly, insanely successful over twenty years. It may not have been popular at the time, but it has become a de-facto go-to reference.
We can draw a direct line from this book, to GLAAD, to Hollywood. And the obsession with "representation" of homosexual behaviour on-screen. If you wonder why you are constantly drowning in gay agitprop, read on to find out why.
As the jacket sleeve says:
"Dismissing the movement's outworn techniques in favor of carefully calculated public relations propaganda, 'After the Ball' unveils the key psychological principles and national strategies that gays must follow to conquer bigotry in the 1990s."
In other words, the continued abuse of social science. A propaganda manual.
There are so many extraordinarily cynical, manipulative, and downright dishonest parts to the writing of these charlatans it's impossible to list them all. One sticks out.
"We argue that, for all practical purposes, gays should be considered to have been born gay--even though sexual orientation, for most humans, seems to be the product of a complex interaction between innate predispositions and environmental factors during childhood and early adolescence."

Alas, "To suggest in public that homosexuality might be chosen is to open the can of worms labeled 'moral choices and sin' and give the religious intransigents a stick to beat us with. Straights must be taught that it is as natural for some persons to be homosexual as it is for others to be heterosexual: wickedness and seduction have nothing to do with it."
They knew in the eighties the "Born This Way" idea was arrant nonsense.
Even Britain's Pederast-in-Chief, Peter Tatchell, makes it explicitly clear the case for it is so shakey it shouldn't be cited:
"Much as I would love to go along with the fashionable "born gay" consensus (it would be very politically convenient), I can't. The evidence does not support the idea that sexuality is a fixed biological given."

https://www.theguardian.com/commentisfree/2006/jun/28/borngayormadegay
Who Was Marshall Kirk?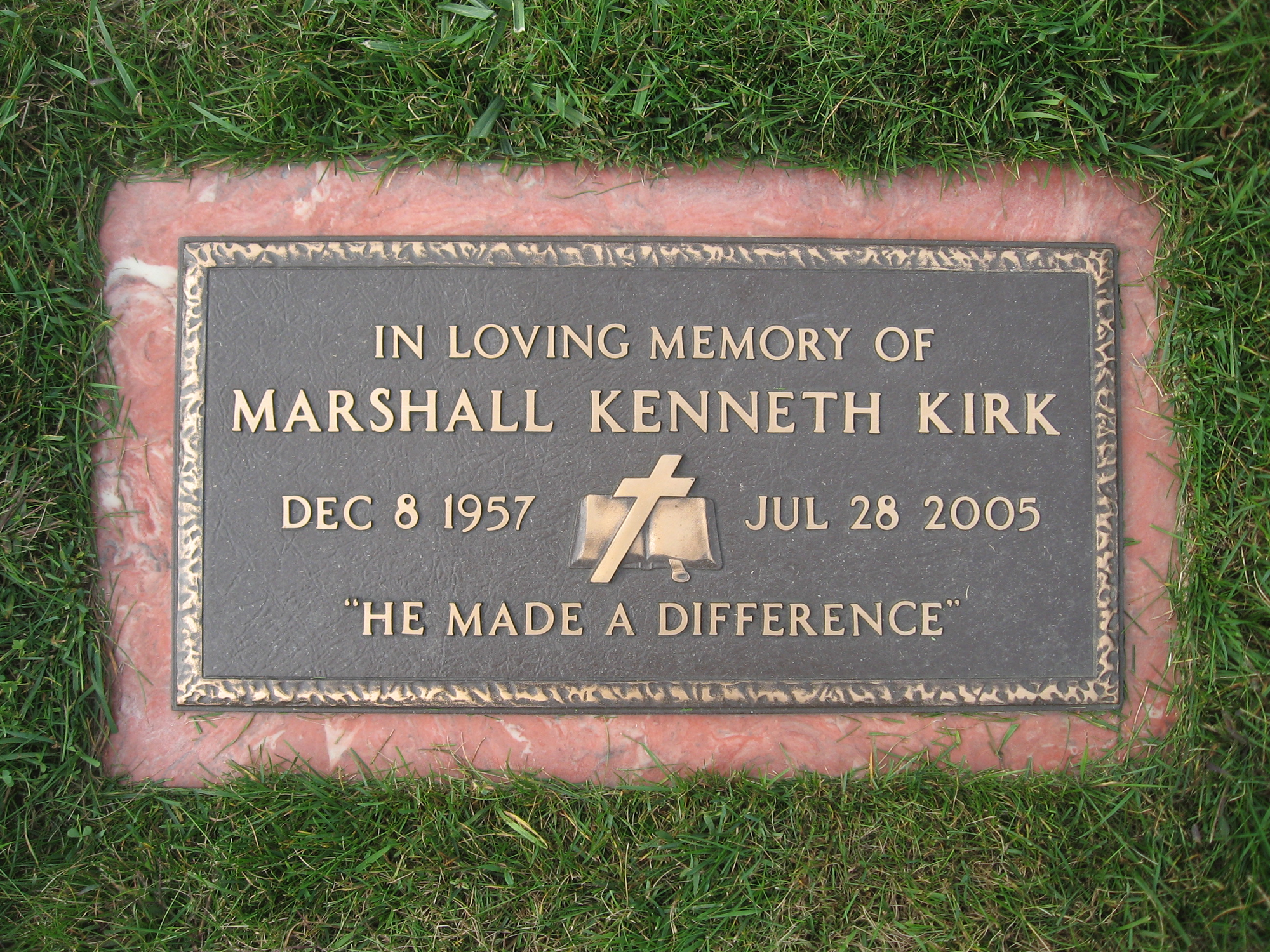 Marshall Kirk was an author, logician, and poet who was fixated on neuro-psychiatry. The man himself was born in 1957, grew up in Maine, and graduated from Harvard in 1980 with a degree in psychology. He suffered from severe depression which required ECT, and was subject to "babbling fits". He became an expert in medieval and ancient genealogy, and was a noted New England Historic Genealogical Society librarian writing as "Kenneth W. Kirkpatrick".
It's not clear if Kirk was homosexual. Nor is explicitly stated anywhere by himself or others. It's presumed so, but no overt proof appears to exist.
Kirk died alone in his apartment, in 2005, aged 47. From causes unknown.
More: https://en.wikipedia.org/wiki/Marshall_Kirk
Who Is Dr Hunter Madsen ("Erastes Pill")?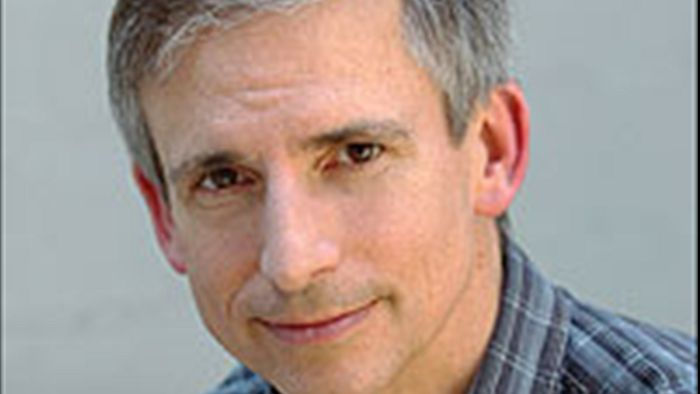 Hunter Madsen is an advertising executive who graduated with a doctorate in politics from Harvard in 1985. He specialized in public persuasion tactics and social marketing.
Madsen lives in Port Moody, British Columbia, Canada and has a long bio on LinkedIn: https://ca.linkedin.com/in/huntermadsen
I work now as a writer and photographic artist. Until late 2022 I served as a Port Moody city councillor, an alternate director for the Metro Vancouver Regional District, and a regional activist against civic corruption from B.C.'s development industry.

Previously, I was an internet industry pro and entrepreneur in Silicon Valley, building value for top brands and new ventures in tech, telecom, mobile e-commerce, and online services.

I held leading roles at front-runners such as Wired and the once-mighty Yahoo!, where my turnaround strategy for the company was first embraced by executives, then abandoned during the brand's eventual downward spiral. I also co-founded a series of ambitious online/mobile startups, with some modest wins. Through the Great Recession years, I helped to guide Canada's largest newspaper chain along the tough road to digital transformation.

Before all that, I received my Ph.D. from Harvard as a social scientist and taught undergraduates liberal philosophy and world politics for several years, then began a career on Madison Avenue, pioneering the early digital marketing practice at agency giant J. Walter Thompson. At JWT, I crafted communications and customer experience programs for Sprint, Sun Microsystems, Chevron, Unilever, Sunsweet, and California's Board of Tourism.

I have diverse sidelights. In grad school, I led a large community organization for young gay men in Boston, a first of its kind. In the Nineties, I co-authored a public outreach strategy to advance LGBTQ civil rights in America, hailed as "the most sensible gay political book ever written" (Booklist). I also took a much-cited contrarian position in the national debate over the ethics of "outing" celebrities. For a time during the aughts, I wrote about the dot-com revolution, penning a monthly column in the UK on emerging Web trends.

Being a Life Member of the Sierra Club who's long been committed to environmental activism, I have worked off and on, since moving to Canada in 2006, with both the Greens and their rivals, the New Democrats, to assist with campaign strategy. I originally entered local politics in B.C. to spearhead a grassroots movement that protected an imperilled nature park from encroaching urban sprawl.

In the arts, I have been exploring fresh possibilities for unexpected beauty in our image-saturated world. I also pursue free-lance publication as a social cartoonist.
It's not clear if Madsen is homosexual. Nor is explicitly stated anywhere by himself or others. It's presumed so, but no overt proof appears to exist.
The word used in his pen name "Erastes" is from the Greek word for "pederast":
"The poet uses the image of a horse with its rider, which is a metaphor for the homoerotic, pederastic love between a young boy (eromenos) and an older lover (erastes)."

"The erotic conception of ancient Greek landscapes and the heterotopia of the symposium" (Jo Herman, 2012) https://docs.lib.purdue.edu/clcweb/vol14/iss3/13/
Sidebar: George Weinberg & "Homophobia"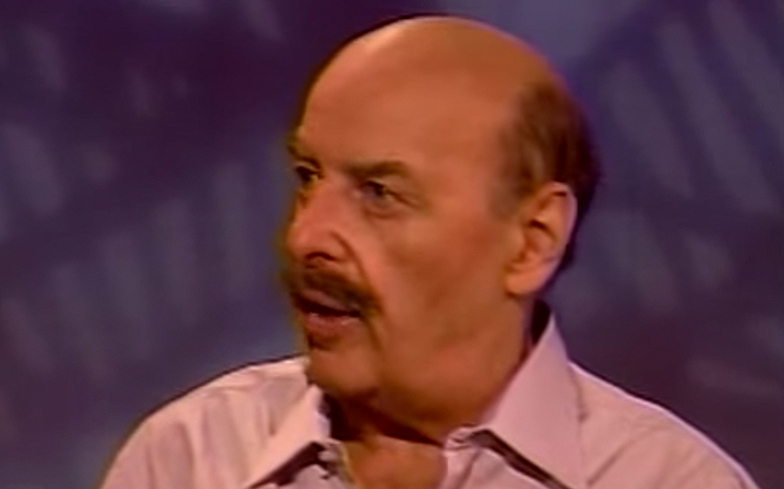 The concept of "homophobia" is, unsurprisingly, pseudoscientific nonsense. It was manufactured by clinical psychologist George Weinberg for a 1969 article in the gay pornographic magazine "Screw". He later expounded the meme with a book two years on entitled "Society and the Healthy Homosexual".
According to the New York Times:
Dr. Weinberg was preparing to speak before the East Coast Homophile Organization in 1965 when he began thinking about a recent incident. A group of colleagues, learning that a friend he was bringing to a party was a lesbian, asked that he disinvite her. He sensed not just dislike, he said, but also fear — a fear so extreme that it suggested some of the characteristics of a phobia.

https://www.nytimes.com/2017/03/22/us/george-weinberg-dead-coined-homophobia.html
He reported the condition as a "medical phobia"; a mere conceptualisation, without supporting evidence, data, or empirical rigour:
"[A] phobia about homosexuals.... It was a fear of homosexuals which seemed to be associated with a fear of contagion, a fear of reducing the things one fought for — home and family. It was a religious fear and it had led to great brutality as fear always does."
In other words, Weinberg made it up and there's zero observable scientific evidence it exists at all, or is distinguishable from the emotion of disgust.
First, The Background
This book didn't appear overnight. In 1989, the USSR was collapsing with the Berlin Wall, and AIDS had completely ravaged New York and Los Angeles. The case against homosexuality could not have been more direct and pessimistic.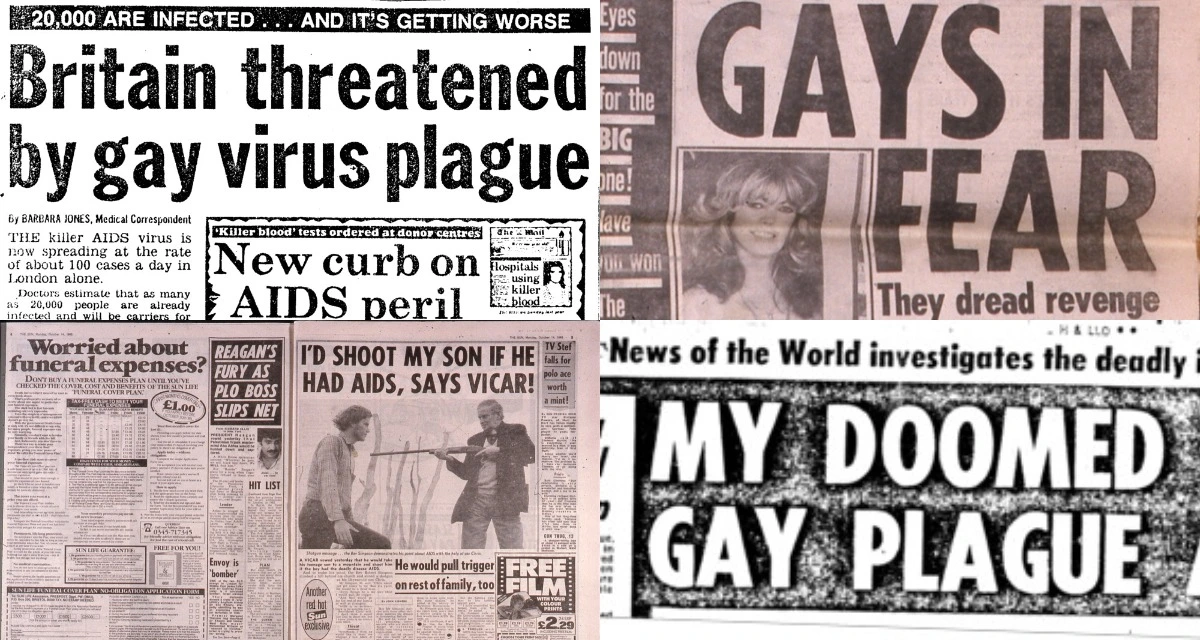 In 1985, Kirk and Madsen co-authored an article entitled "The Gay Agenda" in a gay magazine called Christopher Street. It emphasised the strategic importance of shifting the central issue in the debate over "homosexuality" away from sodomy and toward a sexual pseudo-identity called "gay."
Two years later in 1987, after Bowers v. Hardwick, they followed it up with another article entitled "The Overhauling of Straight America" in gay magazine, Guide. The Christian Post called it "the most influential essay you've never heard of".
"If you read Kirk and Madsen's brief, eye-opening essay (and I highly recommend you do), you'll immediately assume it's a parody of the "gay rights agenda." If a modern-day Jonathan Swift set out to satirize the most outrageous ideas about gay activism believed by religious believers, he couldn't have produced anything like this. If it were satire, it would be deemed to outrageous, too demonizing, to be believable. Sadly, the essay wasn't satire but an actual PR blueprint for efforts to gain acceptance of homosexual behavior over the past 30 years."
In February of the next year in 1988, 200 "GLBT" political activists met for a "War Conference" at Airlie House in Warrenton, Virginia. They resolved:
"First, we recommend a nationwide media campaign to promote a positive image of gays and lesbians. Every organization – national, state and local – must accept the responsibility. We must consider the media in every project we undertake. We must, in addition, take every advantage we can to include public service announcements and paid advertisements, and to cultivate reporters and editors of newspapers, radio, and television."
According to Kirk and Madsen, it was then Marshall DeBruhl, executive editor and editorial director of Anchor Books at Doubleday publishing, sought them out to produce a 'gay manifesto for the 1990s".
The result was "After The Ball" and the beginning of the "born this way" mythology.
The Five Min Primer/Overview
This book has to be read to be believed. It's an extraordinary melting board of some of the most obscenely dishonest and pseudoscientific justification imaginable, with genius-level insight. It's wickedly brilliant, and highly effective.
"To understand how startlingly successful their blueprint proved to be, consider this: In 1987, the year that article was published, Gallup polls showed that only 33 percent of those polled thought that same-sex relations between consenting adults should be legal, while 55 percent thought such action should be outlawed (numbers don't total 100 percent because some offered no opinion). By 2015, the numbers were more than reversed—68 percent believed such sexual relations should be legal and only 28 percent were opposed."

https://www.ucg.org/the-good-news/the-gay-agenda-blueprint-a-plan-to-transform-america
The book outlines a strategic vision to overcome prejudice and discrimination against gays, based on principles of psychology, sociology, and advertising. The strategy is encapsulated in three steps: Desensitization, Jamming, and Conversion.
Desensitization
This involves reducing the intensity of anti-gay attitudes by introducing the public to gay people and gay culture in such a commonplace, casual, and non-threatening way that people get used to it.
Constant Exposure: Gradually exposing society to homosexual behavior and lifestyle in a non-threatening, casual manner, as if it's a normal part of everyday life.
Normalization: Showing homosexuals in common roles in society, such as teachers, neighbors, or friends, to normalize it.
Positive Representation: Showcasing gays and lesbians as happy, successful, and well-adjusted to counteract negative stereotypes.
Jamming
This strategy involves disrupting the process of stereotype confirmation by portraying anti-gay individuals as out-group members and associating anti-gay sentiment with negative social images.
Linking Homophobia to Negative Stereotypes: Associating anti-gay attitudes with undesirable traits or groups, such as racists, bigots, or oppressors.
Showcasing the Negative Impact of Homophobia: Highlighting the harm caused by discrimination, such as increased mental health issues, suicide rates, and violence towards homosexuals.
Exposure of Inconsistencies: Revealing the inconsistencies and absurdities in homophobic arguments to weaken their credibility.
Conversion
The final strategy aims to convert more people to a pro-gay stance by associating gay rights with positive imagery and values.
Emotional Appeal: Using stories that evoke empathy and compassion towards homosexuals, rather than relying on dry facts and figures.
Associating Homosexual Civil Rights with Mainstream Values: Connecting the struggle for gay rights with broadly accepted values like love, family, and equality.
Reinforcement: Repeatedly associating positive images and ideas with homosexuality to eventually lead to a positive emotional response.
Chapter Overview
Just reading the table of contents of this book is enough to illustrate how appalling it sets out to be from the outset. The first paragraph starts with a false mythology of the Stonewall riots (truth: it was a Mafia-run pub raided for child prostitution).
INTRODUCTION
THE PERMANENT CRISIS OF AMERICAN HOMOSEXUALITY

PART I: PROBLEMS:
THE STRAIGHT AND NARROW

A FIELD TRIP TO STRAIGHT AMERICA
UP AGAINST IT
WHAT STRAIGHTS THINK OF GAYS
They Don't
'There Aren't Many Homosexuals in America'
'All Gays Are Easy to Spot: There Are Telltale Signs!'
'Why Gays Are Gay: 'Sin, Insanity, and Seduction'
'Gays are Kinky Loathsome Sex Addicts'
'Gays are Unproductive and Untrustworthy Members of Society'
'Gays are Suicidally Unhappy Because They're Gay'
HOW STRAIGHTS TREAT GAYS: THREE CLASSES OF BEHAVIOR
Class 1: Preventing Homosexual Behaviour
Class 2: Denying Gays Their Fundamental Civil Rights
Class 3: Venting Public Disapproval of Gays
OUR FIELD TRIP CONCLUDES: AN AGENDA FOR CHANGE
BELIEFS

l. Gays don't warrant or deserve much attention from straights.
Gays are a valuable part of American society: we should
be familiar with their nature, culture, news, and heroes.
2. Gays are few in number; I don't know any gays.
Gays constitute a large minority of our society; and some of my friends/family are gay.
3. Gays are easy to spot.
They are not: most of them look just like anyone else.
4. Gays become gay because of sin, insanity, and seduction.
Sexual feelings are not really chosen by anybody: homosexuality is just as healthy and natural for some persons as heterosexuality is for others.
5. Gays are kinky sex addicts.
The sex and love lives of most gays and straights today are both similar and conventional.
6. Gays are unproductive untrustworthy members of society.
Gays are hardworking, patriotic Americans.
7. Gays are suicidally unhappy.
Gays would be as happy as anyone else if we'd just treat them fairly.
THE ROOTS OF HOMOPHOBIA AND HOMOHATRED
PREJUDICE: WHY IT EXISTS IN SOCIAL MAMMALS
THE INTELLECTUAL BABOON: HOW HOMO¬HATRED ARISES IN MAN
Bending the Twig: How the Mechanism of Prejudice Develops in the
Child
Blueprinting the Gearbox: How the Engine of Homohatred' Functions in
the Adult
PUSHING THE WRONG BUTTONS: SENSELESS ATTEMPTS TO DERAIL THE 'ENGINE OF PREJUDICE'
Argument
Fighting
Shock Tactics
PUSHING THE RIGHT BUTTONS: HALTING, DERAILING OR REVERSING THE 'ENGINE OF PREJUDICE'
BUT CAN IT BE DONE?
PART 11: SOLUTIONS
DRIVING THE WEDGE

STRATEGY: PERSUASION, NOT INVASION
GOOD PROPAGANDA: THE IDEA BEHIND 'WAGING PEACE'
OUTREACH STRATEGIES OF THE PAST: WHY ONLY A MEDIA CAMPAIGN WILL DO
EIGHT PRACTICAL PRINCIPLES FOR THE PERSUASION OF STRAIGHTS
Don't Just Express Yourself: Communicate!
Appeal to the Skeptics
Keep Talking
Keep the Message Focused
Portray Gays as Victims of Circumstance & Oppression
Give Potential Protectors a Just Cause
Make Gays Look Good
Make Vicimizers Look Bad
TACTICS FOR EATING THE MEDIA ALIVE:
A SOUND-BITE HERE
A SOUND-BITE THERE
MAKING NEWS AND IMPROVING PUBLIC RELATIONS
ADVERTISING TACTICS FOR THE CAMPAIGN
THE BIG FIVE MEDIA: WHICH ARE RIGHT FOR US?
GETTING INTO THE MAJOR MEDIA: CAN'T GET THERE FROM HERE
THE GLOVES COME OFF: A PORTFOLIO OF PRO-GAY ADS
GETTING OUR ACT(IVISTS) TOGETHER: UNITY, ORGANIZATION, FUNDRAISING
WHY THE GAY KINGDOM IS DISORGANIZED
PAYING OUR DUES: WHY NOBODY DOES IT
FUNDRAISING FOR THE MEDIA CAMPAIGN: THE BUCK STARTS HERE
PART III: NOT IN OUR STARS BUT IN OURSELVES
THE STATE OF OUR COMMUNITY: GAY PRIDE GOETH BEFORE A FALL
OUR PURPOSE IN WRITING THIS UNPLEASANT CHAPTER
READING YOU THE RIOT ACT: HOW GAYS MISBEHAVE
Lies, Lies, All Lies!
The Rejection of Morality
Narcissism and Self Centered Behavior
Self Indulgence, Self-Destruction
Indulging Our Privates in Public
Misbehavior in Bars
Misbehavior in Relationships
Emotional Blockage and Anesthesia
Reality Denial, Nonsensical Thinking, and Mythomania
Gay Political Fascism and the Oppression of PC
CLEANING UP OUR ACT
A Social Code
Back to Plato: A Modest Proposal to Restrict the 'Traditional Gay Family'
CODA: RIGHTS AND RESPONSIBILITIES
JUMPING TO CONCLUSIONS
NOTES
BIBLIOGRAPHY
Dark/Manipulative Social Science Misuse
Abusing psychology is as common in advertising as it is in police interrogation and military torture.

Madsen and Kirk's thesis is "homophobia" is a process whereby Associative Conditioning and Direct Emotional Modeling contribute to develop prejudice in a child's mind (who is predisposed to hatred), and interact later with the limbic system. It is an emotional reaction to an arbitrary stimulus - anger and/or fear in response to an arbitrarily defined outgroup: gays. Copying bigoted parents is to blame.
Nowhere is the concept of disgust even mentioned, let alone discussed [pun intended].
This abject drivel carries on for dozens of pages with an avalanche of dodgy social science, and culminates with a call for literal brainwashing. Therein lies much of the secret of how they got away with this: an absolutely enormous landslide of complex psychology babble the ordinary person has no hope of debunking for themselves.
Among the social science concepts cited are:
Psychology
Classical Conditioning: Positive images or messages associated with homosexuality can lead to a positive emotional response.
Cognitive Dissonance: Individuals generally strive to maintain consistency among their beliefs. If they hold conflicting beliefs (e.g., they know and like a person who they later find out is gay, but they also hold anti-gay views), they will likely try to resolve this dissonance, potentially by modifying their views on homosexuality.
Exposure Therapy: Repeated exposure to stimuli (in this case, homosexuality) can reduce negative reactions over time.
Sociology
Social Norms: People tend to conform to what is perceived as the norm in their society. Changing perceptions of what is normal or acceptable can thus change behaviors and attitudes.
In-Group/Out-Group Dynamics: People tend to favor their own social group (in-group) and may have biases against others (out-groups). Portraying those who hold anti-gay views as out-group members can influence societal attitudes.
Symbolic Interactionism: People derive meanings from their social interactions and these meanings guide their actions. Changing these meanings can influence behaviors and attitudes.
Advertising
Repetition: Repeated exposure to a message or image makes it more likely to be remembered and internalized.
Emotional Appeals: Messages that evoke emotion can be more persuasive than those based on logic alone.
Brand Association: Associating a product or idea (in this case, homosexuality) with positive images or values can increase its appeal.
What Does Natural Science Say About Homosexuality?
Not much, in a nutshell. "Social science" is not science, and it is constantly subject to fraud. The biological evidence for homosexuality is scant, at best.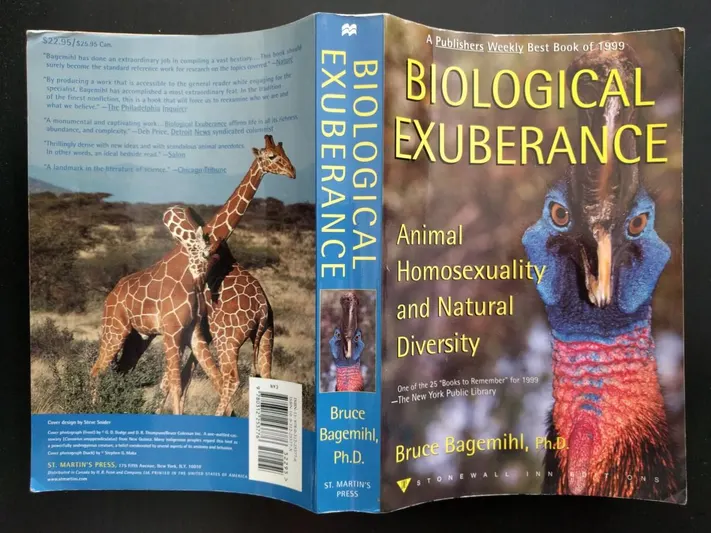 It's important to understand the idea of sexual "orientation" itself is pseudoscientific nonsense. The words "heterosexual" and "homosexual" were coined within correspondence by German pederast activists Karl Maria Kertbeny and Karl Heinrich Ulrichs as an alternative to "sodomite". The fraudulent idea sexuality was subject to an "orientation" was cemented by psychologist John Money in the fifties, with a lexicon of companion terms of equally dubious veracity.
For more: https://en.wikipedia.org/wiki/Terminology_of_homosexuality
Genetics
A study published in Science in 1993 by Hamer et al. reported that the maternal uncles and male cousins of gay men were more likely to be gay than the paternal relatives, suggesting a possible genetic link on the X chromosome. https://pubmed.ncbi.nlm.nih.gov/8332896/
A large-scale study published in Science in 2019 (Ganna et al.) found that there are probably many genes involved, each contributing a small amount to an individual's sexual orientation. The study found five genetic markers significantly associated with same-sex sexual behaviour, but these markers could not be used to predict someone's sexual behaviour. https://www.science.org/doi/10.1126/science.aat7693
Pre-natal Hormones
A number of studies suggest that hormonal conditions in the womb may influence sexual orientation. For example, a study published in Archives of Sexual Behavior in 2011 (Bogaert & Skorska) found that men with more older brothers, who were exposed to certain maternal antibodies in the womb, were more likely to be gay, potentially due to changes in the mother's immune response to male fetuses. https://pubmed.ncbi.nlm.nih.gov/21315103/
Neurobiological differences
Research by LeVay (1991) published in Science reported that a specific region of the hypothalamus (INAH3) was smaller in gay men compared to non-gay men. The hypothalamus is involved in regulating the release of sex hormones. https://pubmed.ncbi.nlm.nih.gov/1887219/
A study by Swaab and Hofman (1990) found that an area of the brain called the suprachiasmatic nucleus (SCN) was larger in gay men than in non-gay men. https://pubmed.ncbi.nlm.nih.gov/2085769/
Afterthought: Truth Matters
It's not enough to be effective; one must tell the truth. The Nazi Party were effective in their propaganda, as are the Chinese Communist Party. Propaganda is not sanctified or "made good" according to the intent behind it.
Madsen and Kirk set out to unify gay activists and train them - as Saul Alinsky had - in how to misuse social science and weaponise media coverage to socially engineer public opinion in their favour. Those are the facts. Those tactics were used against unwitting people in a hostile way. They blatantly stated they were advocating the use of propaganda.
Credit where credit is due: they were quite brilliant, and it worked. No-one could have predicted how successful and powerful their advice was.
However, it is time for a reckoning with this movement, its adherents, and its literature. The story it tells is fraud. The "necessary lies" - as its proponents might call them - are still lies. They are provable lies. And the claims which aren't, are so useless they are virtually ephemeral.
There is no biological evidence of sexual "orientation".
There is no biological evidence for a biological basis of homosexuality.
There is no observable evidence "homophobia" exists, or is distinguishable at all from the emotion of disgust.
Gays are few. 2% of any given population. The number increases with social conditioning, indicating it is a learned behaviour.
etc.
Kirk and Madsen's book concedes it all. And that's the tell: it's all abstract theories from social science; there's no factual evidence from the natural sciences.
Social science is somewhat akin to religious scripture. It tells stories, is entirely unfalsifiable as a gesture of faith, endlessly reifies imaginary nonsense into concrete, and there is so much of it, it takes decades to asymetrically refute each serving of bullshit. It's the perfect source material for bad actors who want to prove anything. For example, Hugh Hefner is widely quoting as claiming the reason he venerated Alfred Kinsey's research is its exploratory power meant it could be used to justify anything, to anyone. And it all sounds scientific.
The activists are prolific, brilliant, vindictive, and have learnt their lessons. Their strategy is clear: produce as much bullshit social science literature as physically possible, as quickly as possible; then keep a vicious PR protection racket engaged via the media.
All of this is built on lies. The "TQ" in "LGBT" is unraveling. The activists in these lobby groups know too tell their case is built on the same set of lies, and want to pull up the drawbridge lest these lies collapse.
It doesn't matter if it's true. Only that the propaganda sticks.
What happens when it doesn't? All all these lies and tactics?